It's $2 Tuesday
Hornitos Lime Shots or Labatt Drafts just $2 all day today.
Send 2013 Out with a Sizzle & a Friend
New Year's Eve Special: Fajitas for Two Meal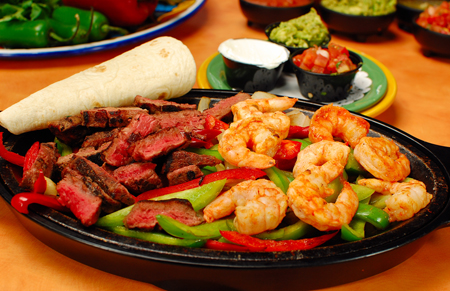 This colorful New Year's Eve Special is just $25.95 and includes your choice of

Appetizer (choose one)

Black Bean Appetizer, Cheese Cilantro, or Chile Con Queso

Fajitas (choose two)

Chicken, Steak, Chorizo, Spicy Shrimp, or Portobello

Sauteed onions, colorful bell peppers and your selections above served on a
sizzling platter with warm flour tortillas, pico de gallo and sour cream.
Guacamole, cheese, and lettuce available upon request at no additional charge

Dessert

:

Sopaipillas with vanilla ice cream

No substitutions please. You are welcome to order any additional items al cart from our dinner menu.




While you are in the sharing mood, add a bottle of wine for just $24

or a large house mason jar margarita for $18.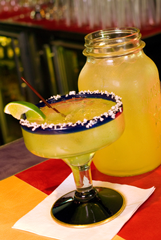 New Year's Eve Happy Hour
Monday - Friday: 4pm to 6pm
* Half Price Appetizers
* Discounted Margaritas
* Half Price Drafts
Half price appetizers like our amazing Nachos Grande or Black Bean App. Discounted Margaritas: $4 off a full or $2 off a half Mason Jar. And, we have a few great half price drafts too.