Do you have Super Employees? Be a Super Boss!
Recognize your staff with a fun, festive, casual lunch
at the Franklin Inn Mexican Restaurant!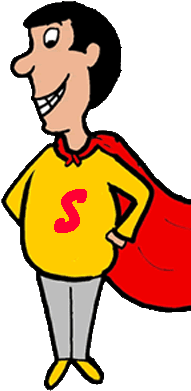 Our fresh-made food is delicious and our lunch prices are great (see lunch menu
online). We've even added on an extra server to make sure you get back to work in a
timely manner if you want too...just take it easy on the margaritas!
Are you a Secretary, Virtual Assistant, or Administrative Assistant? Dine at the Inn any time on April 22 and give us your business card. We'll give you a Ben Buck gift certificate good towards a future visit. If you don't have an assistant and you do your own administrative work...give us your card too. You need a break!

Bring the party back to the office! Win Chips & Salsa
.
We will be holding a drawing with all the business cards for a bag of our homemade chips and Salsa for your office . After the drawing we will be sending an email with special certificates to all who enter, so make sure your email is on your card. Every office is a winner.
Franklin Inn Gift Cards make great gifts of appreciation too. A $10 or $15 gift card can accomodate lunch for two. A $20 or $30 gift card can cover dinner for two.